« Dave's Half Arsed Blog | Main | Rules for flying... »
January 08, 2005
NN的開心世界.....平凡裡的色彩!!!!
It probably helps if you can read Chinese but this blog is run by the fastest SMSer I have ever met. Some of the stuff about uni (and my Alma Mater at that) brings back memories of the "best years"...
The author has some spectacular photos - like this one: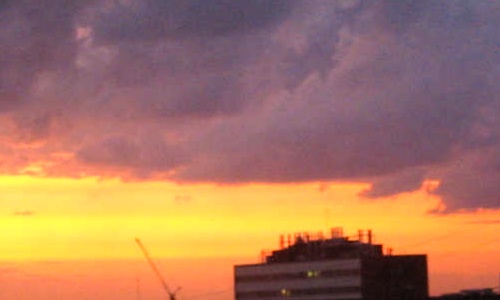 I think the building is Applied Sciences at UNSW.
http://spaces.msn.com/members/annen0213/
Posted by Ozguru at January 8, 2005 04:00 AM
Comments
Yeah that's what it looked like to me.. gosh, makes me feel right at home heh :)
Posted by: kazza at November 1, 2005 05:42 AM